How to earn money online in Bangladesh?
First of all, If you are searching for how can you make "100$ in 5minutes" type of content, I am really sorry to say that this post is not for you.
This is more of a thorough post with legit ideas about "earn money online in Bangladesh".
Let's get to the topic.
who will not love to make money online by sitting their home with a device or become financially independent at a young age?
I'm definitely no exception. I find making money online more independent, beneficial and easy.
Some question might pop on your head when you think about "making money online"
Can I really make money online?
Who will give me the money?
How hard it is to make money on the internet?
You can really earn money online in Bangladesh, And there are a lot of ways to do it, that I will describe you later in this post.
But who will give you the money and why?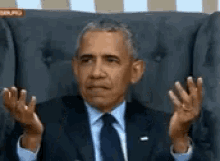 First of all, You have to know that
You can not earn money without creating values. If you want to earn money you have to create value in your market.
Let's Think of yourself as a Youtuber. In order to make money as a Youtuber
You have to provide Quality videos> Quality videos will get you a big audience> Big fanbase will attract advertisers and sponsors> you will earn money by showing their ads or promoting them
In this market "good videos" are the values
and the theory "if you have an audience, you will make money" works everywhere on the internet unless you work for some company or freelance.
How hard it is to make money on the internet?
Making money online is not that easy as it seems or displayed toward us by some of the dishonest content creators
It is pretty hard but not impossible. And it's become much harder to make money from a country like Bangladesh.
Because we don't have similar aspects & opportunities as other Developed countries in many online earning fields.
And that is why I am specifically writing this post about how can you make money online in Bangladesh.
I will discuss the ways of online earning that you can spend your precious time on.
People are making thousands of dollar online, and so do you can. A blog from India shoutmeloud.com makes 22000$ (about 1848000tk) per month from their blog.
How To Earn Money Online In Bangladesh With These 5 Absolute Way
1. Youtube
You probably heard about people earning money on YouTube. Well, you can also make money on youtube.
Youtube is a free video sharing platform where you can upload your own videos.
Now the question is, "how can you make money online on Youtube?"
For making money on Youtube you have to get your videos monetized by "Google Adsense" and it is the only way you can directly earn money from YouTube.
YouTube (actually google) have an advertising program called "Google Adsense" that allows advertisers to publish their ad on your content under google's network.
If any of your audience interact or click the ad on your content, you'll get some revenue.
How much traffic (viewers) do you need to get revenue on Youtube?
I'll like to give you a raw idea of how much traffic you need to make money online on youtube.
Google Adsense pays 1$-30$ (depending on geographic location) per 1000 views over your youtube channel. You can earn around 1$-3$ for every 1000 views in Bangladesh. And yes, Google also takes away 45-55% revenue of your channel.
Youtube is a very established platform where you can start your career at. You can also make thousands of dollars on Youtube with your skills and creativity.
Keep in mind, Good content and quality videos can give you a quality amount of money.
2. Blogging
If you're not familiar with blogging, you should know that is kind of a website where authors publish his/her discussion or information about a certain topic or niche on the internet.
And yes it's a very popular method of Earn Money Online In Bangladesh
so how can you make  money from blogging
There are a couple of ways to make money from blogging, But I will discuss the most popular 2 methods.
Google Adsense
Affiliate Marketing
You can place Google Adsense ad on your blog but you have to monetize your blog first.
The next is affiliate marketing, but what it is?
In short, it is a concept about promoting other people's or company's product on your blog/website through an affiliate network
and if someone ends up buying it from your provided link you will get a percentage as commission.
OH, that's ok but what is an affiliate network? where can you find one to start?
An affiliate network is a middle man between publishers and merchant.
Amazon Affiliate program also known as Amazon Associates is a great affiliate network that you can start with, You can join them here.
3. Make Money On Instagram
The astonishing growth of Instagram created a big marketing platform on the social media network.
Individuals, companies, and brands using Instagram to promote and sell their product and service to the vast audience.
And it could be a great platform for you to make money.
But how? how can you make money on Instagram?
There are serval ways of making money on Instagram but first,
You need to have an Instagram account   ( lol, I mean if you reading this blog there is an enormous chance of you  having an Instagram account.)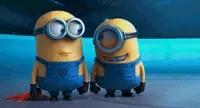 A niche.
& Strong engaging follower base.   (Strong engaging follower base doesn't mean a big follower base)
Big follower base will not help you if it's not engaging with you or your content.
So, How to keep your followers engaged with you?
post every day (at least 2-5 times).
Post story and high-quality photos.
Like and replay all comments.
Replay to DMs
Follow 10-20 people from your niche every day
This thing will also help you to increase your followers faster.
Now let's talk about the ways of making money on Instagram. Actually, there is 4 different way you can make money on Instagram and these are
Affiliate Marketing – You can share affiliate links of product on your Instagram account and if someone buys it from you, you will get a commission out of it.
Sponsored Post/Paid partnership – You can sponsor brands by posting about their product or service on your Instagram profile and encourage your followers to buy them. In the return, they will pay you for per post.
Sell Your Own Product – You can promote your business in Instagram the same way as any other brand. You can post about your product line and influence your followers to buy it.
Selling shoutouts – You can sell shoutouts by posting for other Instagram accounts on your profile or story and ask your followers to follow them. Instagram users buy shoutouts for getting more niche based Instagram followers.
4. Create an eCommerce Website
ECommerce business is a pretty new concept of earn money online in Bangladesh.
ECommerce or E-business stands for "Electronic-Business" and electronic business is those businesses which are done on the electronic medium such as the internet.
In a more simple language, an eCommerce website is a specific website where you can sell physical products or electronic products/services.
Take amazon.com as an example of the eCommerce website.
So, you can also create a website where you can sell your product and earn money.
How can you create an eCommerce website?
There is a lot of platforms that offer you to create eCommerce websites and the good part is you don't have to be a programmer to create one.
Here is a list of those platforms
You have to invest some little amount of money to create your first eCommerce website on these platforms.
How do eCommerce websites work?
You have to sell things! it is simple as that.
what you will sell or you can sell depends on your self. you can sell clothes or cosmetics product or etc.
If your marketing strategies are good and you have a good amount of audience then it can be really profitable for you.
5. Sell Your Photos
If you are passionate about taking photographs, You can sell some of them online.
And you can earn money online in Bangladesh with it.
There are 2 ways to sell photos online
Through your own website
Microstock photography website
Through your own website
The best place of selling your photos is your own website.
Because everything will be under your control, you can set your own price, you don't have to share your percentage and so on.
If you don't know how to create a website the 2nd option can help you,
Microstock Photography websites
There are a bunch of stock photography websites where you can sell your photos on.
These websites have some registration prosses, you have to be approved by them to sell your photos on their website.
In the term of earning, the amount varies on the website and the percentage of commission for each sell of your photos.
Let me explain it more simply, suppose you're a registered photographer on shutterstock.com and you have 1 photograph uploaded to their library to sell.
If some individual or company buys your photo from shutterstock.com for 10$ you will get 2.5$ from it (as 25% commission).
25% commission is not a fixed value, some website gives a commission from 30% to 80%.
Keep in mind, your photos should be high-quality, creative and relatable enough to customers.
5 Best stock photography websites
Adobe Stock
Shutterstock
I stock
Foap
Alamy
( tip- find out the most downloaded images of your stock photography website, you'll get an idea of what type of photos are in demand)
If you like this post make sure to share with your friends and comment down below what is your favorite way of earn money online in Bangladesh.
You can also read Android Phone Hang Solution With 12 Proven Tips.